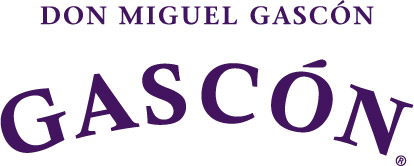 Rules
How Do You #GetYourAsadoOn Giveaway Sweepstakes
Official Rules
This Sweepstakes is intended for legal residents of the 50 United States (excluding Alaska, Hawaii and Utah) and the District of Columbia only. Do not enter this Sweepstakes if you are not eligible and are not located in the United States at the time of entry.
NO PURCHASE OR PAYMENT NECESSARY TO ENTER OR WIN. PURCHASE DOES NOT INCREASE YOUR CHANCES OF WINNING.
ELIGIBILITY REQUIREMENTS: The "How Do You #GetYourAsadoOn Giveaway Sweepstakes" ("Sweepstakes") is open to legal residents of the 50 United States (excluding residents of Alaska, Hawaii and Utah) and the District of Columbia who are 21 years of age or older. VOID IN ALASKA, HAWAII, UTAH, PUERTO RICO, U.S. VIRGIN ISLANDS, AND OTHER U.S. TERRITORIES AND POSSESSIONS, AND WHEREVER PROHIBITED OR RESTRICTED BY LAW. Employees of E. & J. Gallo Winery ("Sponsor") its subsidiaries, affiliates, its participating advertising and promotion agencies, and any alcoholic beverage distributors, authorized licensees, retail licensees, or wholesale licensees and Immediate Family Members of each such employee, are not eligible to enter. "Immediate Family Member" means a spouse, parent, sibling, child, son-in-law, daughter-in-law, and all descendants, and each of their respective spouses. Void where prohibited.
TO ENTER:
The Sweepstakes begins at approximately 9:00:00 am Pacific Time ("PT") on November 10, 2015 and ends at 11:59:59 pm PT on December 20, 2015. To enter the Sweepstakes you must (i) go to the Don Miguel Gascon Facebook page at
https://www.facebook.com/DonMiguelGascon
(the "Website"); and (ii) respond to the call-toaction by posting a comment or a photo (the "Entry" or collectively, the "Entries"). The Entry must be tagged with "#GetYourAsadoOnSweepstakes" and must be in English. There will be six (6) weekly posts on the Website. Each entrant can enter a total of six (6) times: one Entry per week per call-to-action per person/household/Facebook account. Entries not in compliance with these Official Rules may be disqualified in Sponsor's sole discretion. Entries become the property of Sponsor.
Entries will be deemed to have been submitted by the authorized Facebook account holder. The authorized account holder is defined as the natural person who is assigned to a username by Facebook. You must enter using only an account registered in your name. The potential winner may be required to provide Sponsor with proof that he/she is the authorized account holder of the account associated with the winning Entry. Entries that have been generated by a script, macro, bot or any other automated means will be deemed void. Participants may not create or enter  with multiple accounts. Any entrant who attempts to enter with multiple accounts or under multiple identities will be disqualified and forfeits prize won, in Sponsor's sole discretion.
ENTRY CRITERIA: In addition to the above requirements, each Entry must meet the following content restrictions:
The Entry must be your original work, created solely by you and must not contain material that violates or infringes another's rights, including but not limited to privacy, publicity or intellectual property rights, or that constitutes copyright or trademark infringement; 
The Entry must not contain sexually explicit content, violence or objectionable material that Sponsor determines in its sole discretion is inappropriate, indecent, obscene, abusive, hateful, tortuous, defamatory, slanderous, libelous or offensive;
The Entry must not contain material that promotes bigotry, racism, hatred or harm against any group or individual or promotes discrimination based on race, sex, religion, nationality, disability, sexual orientation or age;
The Entry must not contain material that is unlawful, in violation of or contrary to any applicable laws, rules or regulations. The Entry must not contain any personally identifiable information of any person other than you. Should you include personally identifiable information about yourself in your Entry, you acknowledge and agree that such information will be disclosed publicly and you are solely responsible for any consequences thereof;
The Entry must not contain any commercial content or logos;
The Entry may not have been previously published and must not have won previous awards; and
The Entry must abide by, and entrant agrees to abide by, the Sponsor's Acceptable Use Policy, Use Agreement, and Privacy Policy, as determined in Sponsor's sole discretion. Links to each of these policies are located at:
http://www.gasconwine.com/Legal/Acceptable-Use-Policy.php,
http://www.gasconwine.com/Legal/Use-Agreement.php,
http://www.gasconwine.com/Legal/Privacy-Policy.php.
PRIZE/ODDS OF WINNING: One (1) Grand Prize: Monthly steak delivery for one (1) year from Lobel's of New York. Prize package is subject to the discretion of Sponsor. Total approximate retail value is $1,000. The odds of winning the prize depend on the number of eligible Entries received. Lobel's of New York is not associated with or a sponsor of this Sweepstakes.
WINNER SELECTION AND NOTIFICATION: One (1) winner will be randomly selected on December 18, 2015 from all eligible Entries received. Winner will be notified on December 21, 2015 by a comment from Sponsor on the winning Entry and will be asked to provide an email address for Sponsor to verify the potential winner's eligibility. Potential winner must respond within forty-eight (48) hours. After potential winner responds, potential winner will be notified via email and asked to provide his/her mailing address, verify his/her age, and complete an Affidavit of Eligibility and Liability/Publicity Release. If prize notification or prize is returned as undeliverable, if potential winner does not reply to the initial email within forty-eight (48) hours for any reason, if potential winner is found ineligible, if potential winner cannot accept or receive the prize for any reason within the time frame specified, or if potential winner is not in compliance with these Official Rules, the corresponding prize will be forfeited and an alternate winner may be selected in a separate random drawing. The potential winner must sign and return, within fortyeight 
(48) hours of the date of the notice or attempted notice, an Affidavit of Eligibility and Liability/Publicity Release in order to claim the prize, otherwise the potential winner will be disqualified and an alternate winner may be selected. Prize will begun being sent to the address provided by winner within 4-6 weeks of winner being verified. No PO boxes permitted. Sponsor is not responsible for any change in account information, email address, mailing address and/or telephone number of entrants. Winner should alert Administrator to any address changes. Sponsor's decisions regarding the outcome of the drawing and all other Sweepstakes matters are final and binding.
GENERAL CONDITIONS: Winner is solely responsible for any federal, state and local taxes associated with winning the prize. No cash equivalent or substitution of prize is offered, except at the sole discretion of the Sponsor. No transfer of prize will be permitted. By participating, entrants agree to these Official Rules, which are final and binding in all respects. If prize is not properly claimed, it may not be awarded. If prize cannot be awarded for any reason, Sponsor reserves the right to substitute prize with another prize of equal or greater value. If for any reason this Sweepstakes cannot be executed as planned, including but not limited to infection by computer virus, tampering, unauthorized intervention, fraud, technical failures, or any other causes beyond the control of the Sponsor that corrupt or affect the security, administration, fairness, integrity or proper conduct of this Sweepstakes, or if the Sweepstakes is compromised or becomes technically corrupted in any way, electronically or otherwise, the Sponsor reserves the right to cancel, terminate or modify the Sweepstakes. Sponsor reserves the right, in its sole discretion, to disqualify any individual who tampers with or attempts to tamper with the entry process or the operation of the Sweepstakes or who enters using any automatic or programmed entry duplication method that is prohibited under these rules.
LIMITATIONS OF LIABILITY AND RELEASES: No liability or responsibility is assumed by Sponsor from entrant's participation in, or attempt to participate in, the Sweepstakes. Sponsor is not responsible for any typographical errors in the information provided by entrants, or in the announcement of prizes or these Official Rules. By participating in the Sweepstakes, each entrant agrees to release, indemnify, and hold harmless, Sponsor, Administrator, Facebook, Inc. as well as each of their respective parent companies, subsidiaries, owners, officers, directors, employees, and agents, from any and all claims, damages or liabilities of any kind, including without limitation attorneys' fees and any lost profits and including without limitation any liability for injuries, including death, losses or damages of any kind to persons or property, arising out of, relating to, or resulting in whole or in part, directly or indirectly, from participation in the Sweepstakes, and/or from acceptance, possession, misuse or use of a prize.
BY PARTICIPATING IN THE SWEEPSTAKES, EACH ENTRANT AGREES THAT TO THE EXTENT PERMITTED BY APPLICABLE LAW: (1) ANY AND ALL DISPUTES, CLAIMS AND CAUSES OF ACTION ARISING OUT OF OR RELATING TO THE SWEEPSTAKES, OR ANY PRIZE AWARDED, WILL BE RESOLVED INDIVIDUALLY WITHOUT RESORT TO ANY FORM OF CLASS ACTION; (2) ANY AND ALL CLAIMS, JUDGMENTS AND AWARDS WILL BE LIMITED TO ACTUAL THIRD-PARTY, OUT-OF-POCKET COSTS INCURRED (IF ANY), BUT IN NO EVENT WILL ATTORNEYS' FEES BE AWARDED OR RECOVERABLE; (3) UNDER NO CIRCUMSTANCES WILL ANY ENTRANT BE PERMITTED TO OBTAIN ANY AWARD FOR, AND ENTRANT HEREBY KNOWINGLY AND EXPRESSLY WAIVES ALL RIGHTS TO SEEK, PUNITIVE, INCIDENTAL, CONSEQUENTIAL OR SPECIAL DAMAGES, LOST PROFITS AND/OR ANY OTHER DAMAGES, OTHER THAN ACTUAL OUT OF POCKET EXPENSES, AND/OR ANY RIGHTS TO HAVE DAMAGES MULTIPLIED OR OTHERWISE INCREASED; AND (4) ENTRANT'S REMEDIES ARE LIMITED TO A CLAIM FOR MONEY DAMAGES (IF ANY) AND ENTRANT IRREVOCABLY WAIVES ANY RIGHT TO SEEK INJUNCTIVE OR EQUITABLE RELIEF. SOME JURISDICTIONS DO NOT ALLOW THE LIMITATIONS OR EXCLUSION OF LIABILITY, SO THE ABOVE MAY NOT APPLY TO EVERY ENTRANT.
Except where prohibited, by accepting a prize, winner grants Sponsor and those acting under its authority permission to use his/her name, photograph, voice and/or likeness, image, biographical information and statements, at any time or times, for advertising, trade, publicity and  promotional purposes without additional compensation, in any and all media now known or hereafter discovered, worldwide, and on the Internet, without notice, review or approval.
GOVERNING LAW & JURISDICTION: All issues and questions concerning the construction, validity, interpretation and enforceability of these Official Rules, or the rights and obligations of entrants and Sponsor in connection with the Sweepstakes, shall be governed by, and construed in accordance with, the laws of the State of California, without giving effect to the conflict of laws rules thereof. Entrants consent to jurisdiction and venue in, and agree that any claims or disputes shall be resolved exclusively in federal courts in the Eastern District of California and in state courts located in Stanislaus County, California.
NO FACEBOOK ASSOCIATION: This Sweepstakes is in no way sponsored, endorsed or administered by, or associated with, Facebook. You understand that you are providing your information to Sponsor, not to Facebook. Any questions, comments or complaints regarding the Sweepstakes must be directed to the Sponsor and not to Facebook.
Sweepstakes is subject to Sponsor's privacy policy located at:
WINNERS LIST: For confirmation of the winner's name (first initial, last name) and city of residence, send a self-addressed, stamped envelope to the Administrator at the address below (include the name of this Sweepstakes), by January 30, 2016.
SPONSOR: E. & J. Gallo Winery for its Don Miguel Gascon brand, 600 Yosemite Blvd, Modesto, CA 95354
ADMINISTRATOR: Kabookaboo Marketing, 5400 NW 84 Avenue, Doral, Florida 33166
Argentinean Table Wine ©2015 Gascon USA, Hayward, CA. All rights reserved.